Our flagship retail store located at the Carmel Plaza Shopping Center in beautiful Carmel By-the-Sea California is now OPEN.
When you enter the Carmel Plaza on the courtyard level you can't miss our signature Carmel Honey Company Yellow store front. Buzz on in to find unique gifts including custom apparel, artisan bath and body products, honey (of course) and many more specialty and one of a kind hive related items. Visit us 7 days a week, sample real, raw, pure honey from around the world and learn about the importance of the honey bee.
It's true, at CHC we believe education is key. That's why we have dedicated a special room to honey bee education! Contact us to learn more about booking and exclusive honey bee experience.
Carmel Plaza Shopping Center - Ocean Ave & Mission St, Suite 118, Carmel By-the-Sea, CA  93921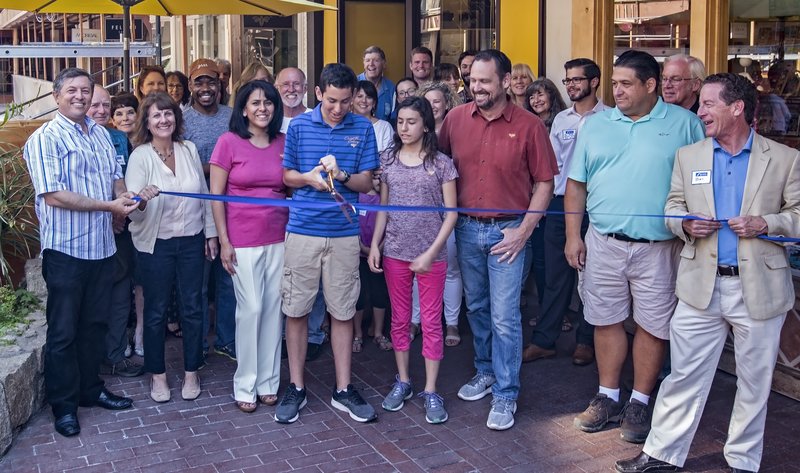 Monday - Saturday 10am to 6pm
Sunday 11am to 5pm
And if you are looking for a great way to learn more about bees and pollination book our "Sweet Honey Bee Experience" in our education room at our store. Our 30 min or 60 min sessions cover all the senses and include unique honey tastings along with small bite honey pairings, a discount for in-store shopping and much more! We can accommodate from 2 to 20 guest per experience and all ages are welcome. CLICK HERE to book your today!